Don't Eat Chicken Campaign in Shibuya
2018/12/21
We held Don't Eat Chicken campaign in Shibuya at 24th Dicember.
A lot of people were interested in our campaign and we could hand out many leaflets.
December is the month when the most chickens are killed in a year.
At the end of the year there are various events such as year-end party and Christmas, but we hope that more people will spend a gentle December without animal sacrifice.
You can eat delicious food even without animal sacrifice. Please refer to
Hachidory.com
.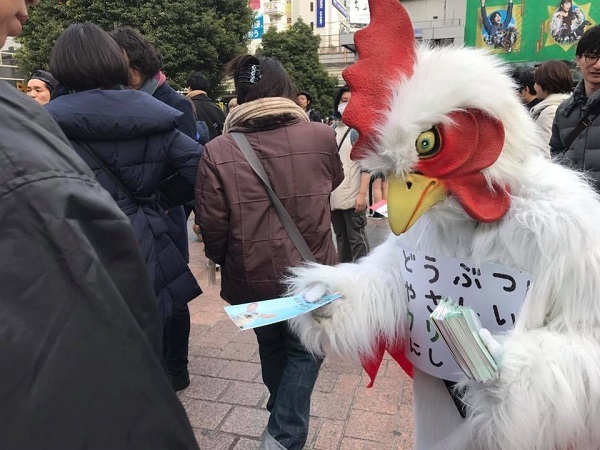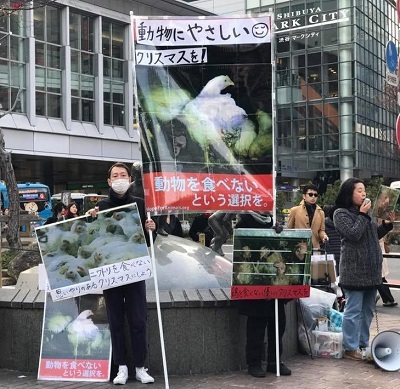 Our action calendar
http://www.arcj.org/en/action/00/id=680
Copyright © 1997 - 2017
Animal Rights Center Japan
All Rights Reserved.